r-Retinoate® Intense
Youth Activating Cream Intense
50ml
Free & Fast Delivery in Cyprus with ACS
A masterpiece of simplicity. Discover the most powerful anti-ageing product we have ever made.

Up to 3 months supply from 1 bottle.
KEY BENEFITS

A first in vitamin A skincare technology, r-Retinoate Intense intertwines groundbreaking molecule retinyl retinoate with crystal-encapsulated retinaldehyde (retinal), for previously unattainable results. Only available at Medik8.

RESULTS

The revolutionary all-in-one sumptuous night cream features Medik8's most advanced technologies which work to profoundly retexturise and visibly restore the appearance of beautiful skin.

KEY INGREDIENTS

Patented, encapsulated retinyl retinoate, exclusive to Medik8.

Crystal-Encapsulated Retinaldehyde, Drone-Targeted Peptides, Ceramides, Hyaluronic Acid
Transcend the evidence of time with Medik8's best ever anti-ageing product.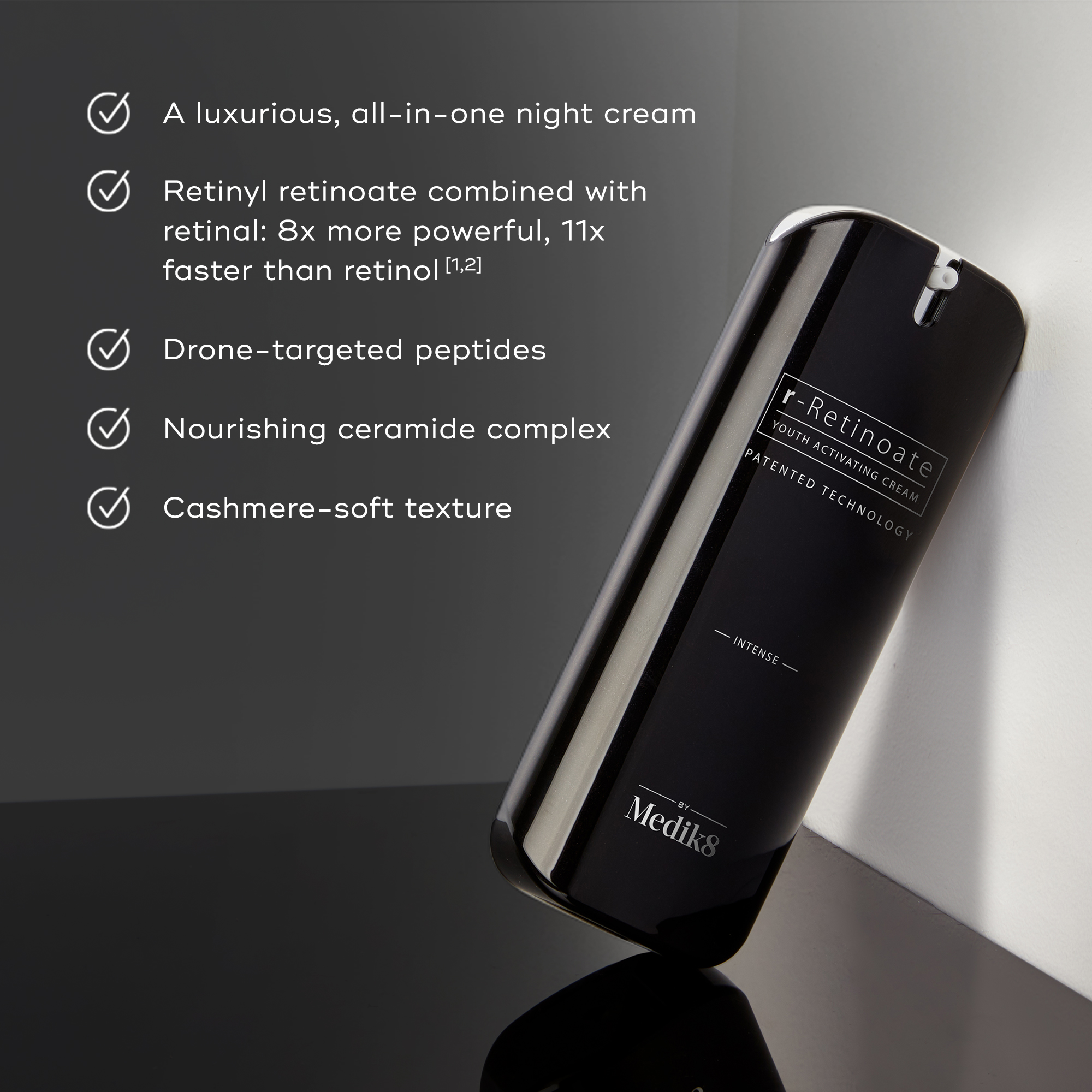 8x stronger than retinol[1], and 11x faster[2] too.
Medik8-exclusive molecule retinyl retinoate is blended with patent-pending, crystal-stabilised retinaldehyde, for outstanding, one-of-a-kind anti-ageing results that are superior to classic forms of vitamin A.
All-in-One Night Cream
Power-packed with our most innovative Medik8 technologies, r-Retinoate Intense is additionally bolstered with multi-weight hyaluronic acid, ceramides and drone-targeted peptides. Everything you could ever need in your evening skincare routine in one sumptuous night cream.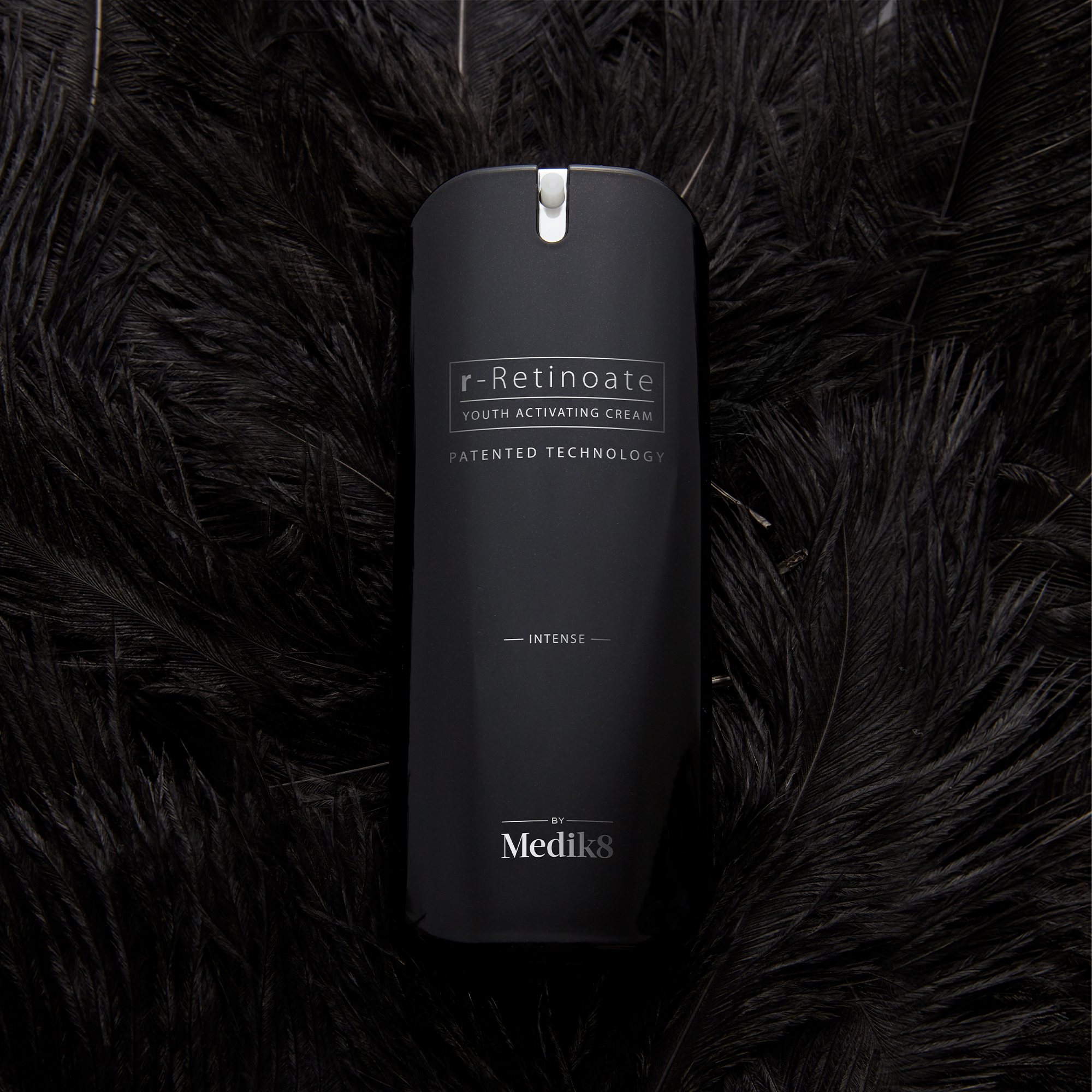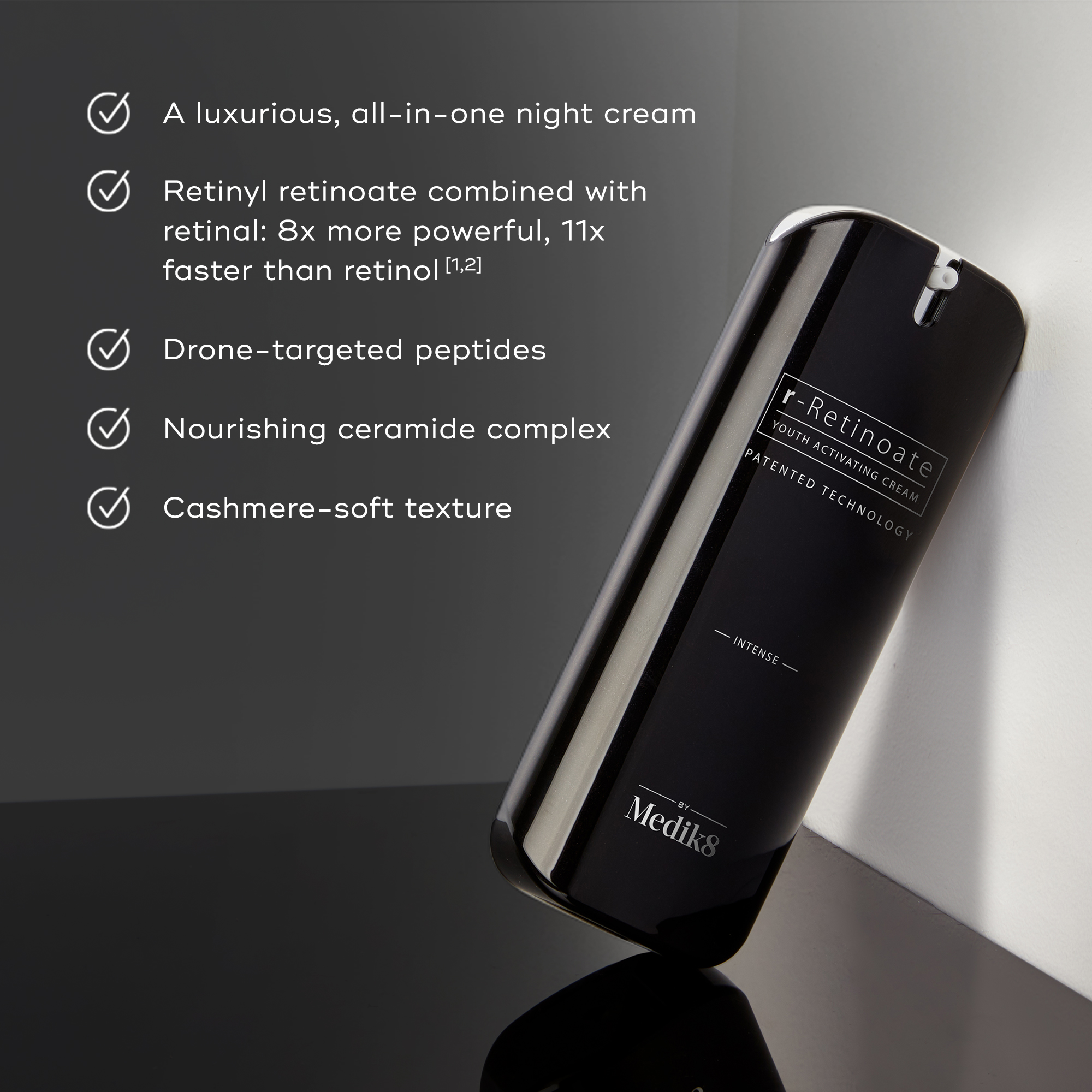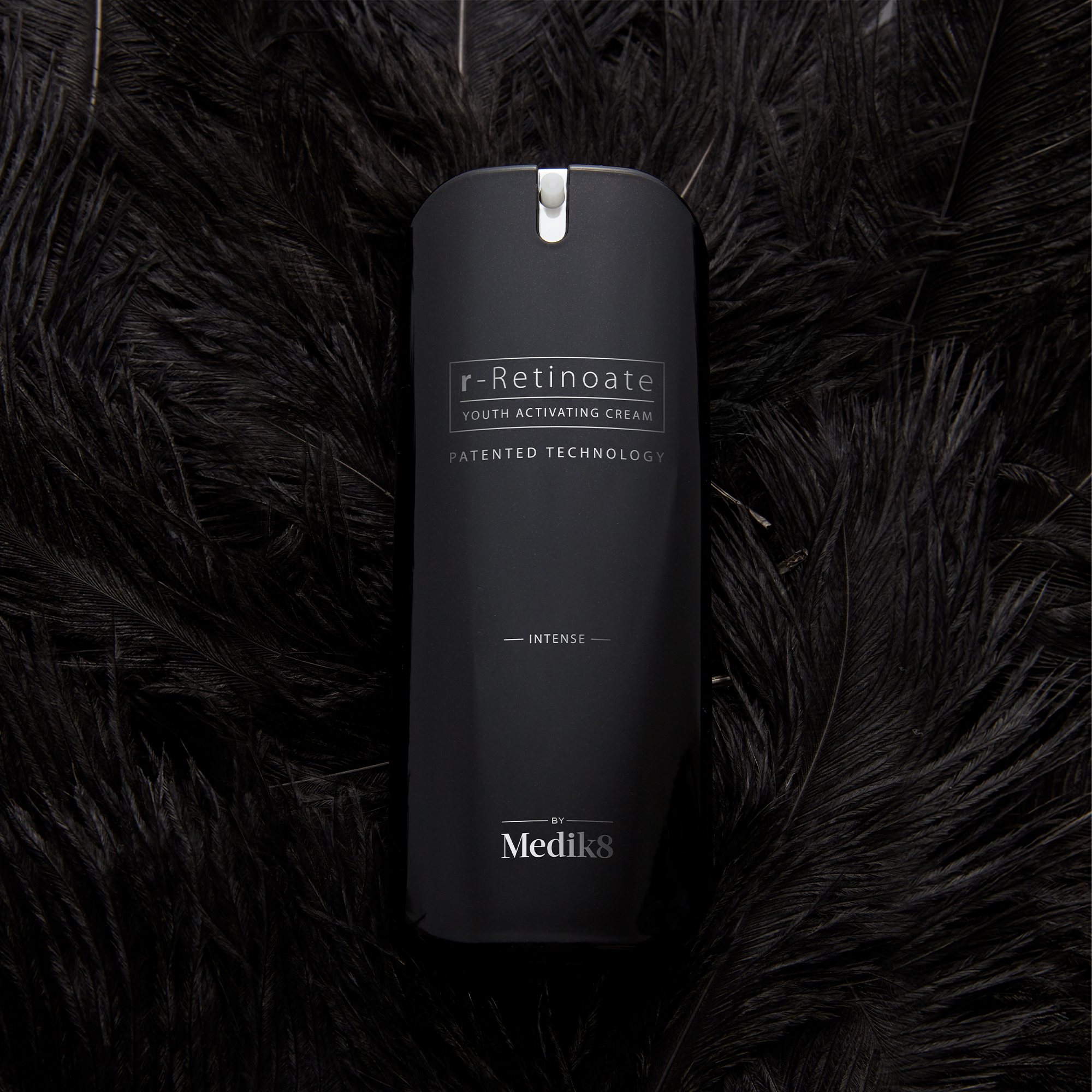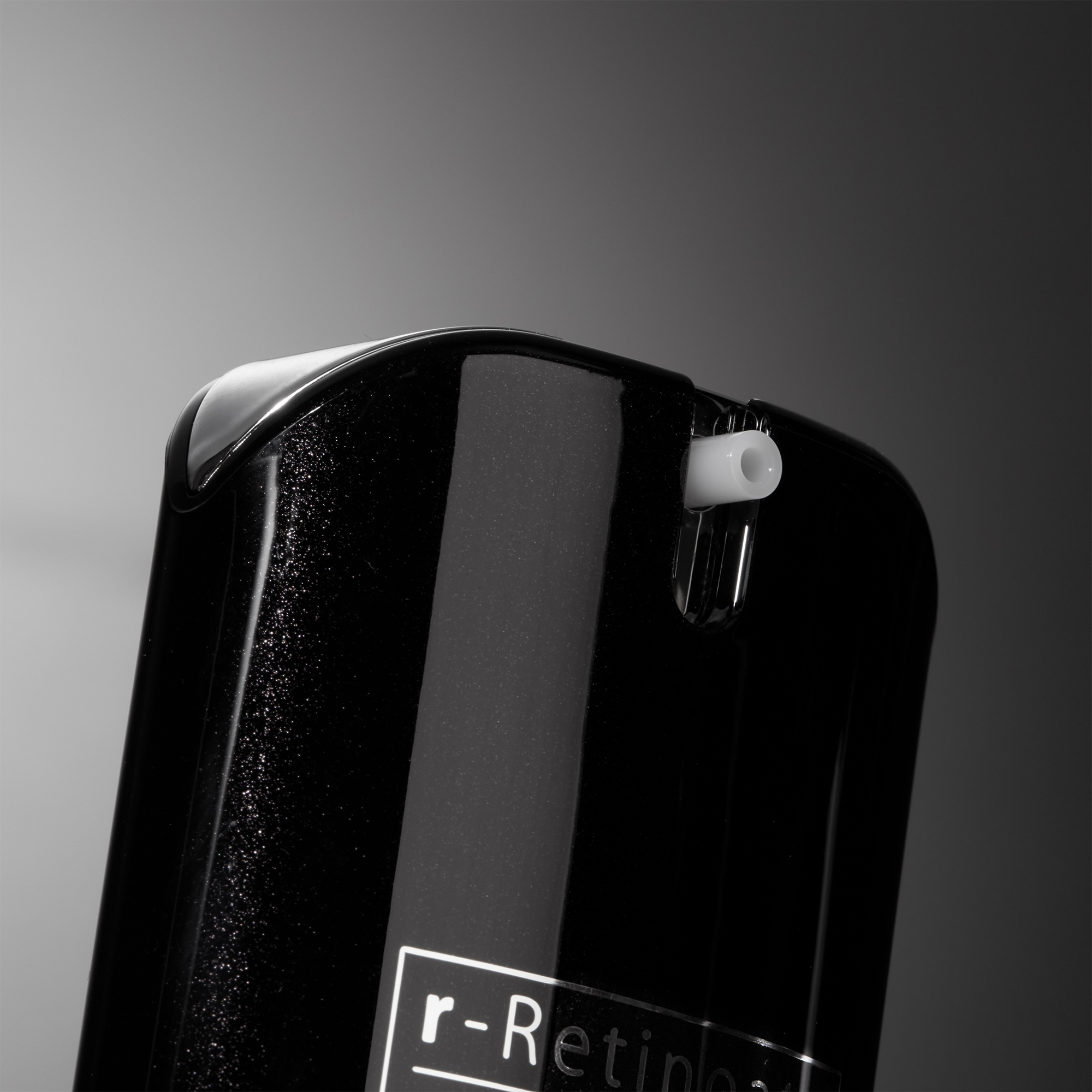 Age-Defying Results
Proven to deliver astonishing results, the ability of this unique hybrid molecule has been demonstrated in multiple studies including a clinical trial published in the highly esteemed British Journal of Dermatology.[3]
[3] H. Kim et al., Improvement in skin wrinkles from the use of photostable retinyl retinoate: a randomized controlled trial, British Journal of Dermatology, 2010, 162(3), pp 497-502

Perfect Product Pair Looking for intensified results? Layer r-Retinoate Day & Night underneath r-Retinoate Intense for the ultimate in bright, youthful-looking skin.
How to use it
How to Apply

After cleansing in the evening, massage r-Retinoate Intense evenly across face, neck and décolletage.

Phase-In

This product should be phased in gradually as it contains retinaldehyde. Use twice a week for the first 2 weeks, every other night for the next 2 weeks, then every night. You should always use a sunscreen in the morning while using vitamin A.

Routines & Layering

r-Retinoate Intense features in our carefully curated regime guide Luxe Age Repair. Click the link for additional product recommendations and easy-to-follow layering advice.

Patch Testing

Patch testing prior to use is advised. Refer to medik8.co/patch for an in-depth guide to patch testing.
What we choose not to include
NO ARTIFICIAL FRAGRANCE
PARABEN FREE
NO PHTHALATES
ALCOHOL FREE
Hear from the experts
"As the Experts in Vitamin A, our Research and Development team took everything we know about retinyl retinoate and looked into the potential to pair it with revolutionary retinaldehyde. What followed was two additional years of research and development, on top of a previous eight with the original formulation r-Retinoate Day & Night, to combine two exceptionally powerful and stabilised molecules into a revolutionary all-in-one night cream. r-Retinoate Intense is the ultimate implementation of breakthrough molecule retinyl retinoate twinned with crystal-stabilised retinaldehyde."

Daniel Isaacs

Director of Research